#RELATIONSHIPGOALS (RALLY RECAP)
#RELATIONSHIPGOALS
(RALLY RECAP)
On February 7, 2020, we held our first ever #Relationshipgoals Inter-school Rally to educate students on sexual abuse and officially launch "Healthy Relationships", a handbook that helps students identify negative relationships and build legitimate relationship goals.
At 10 am, senior high school students filed into Galleria Cinemas, where they were greeted with complimentary popcorn and drinks. Because what's a show without popcorn?! Am I right?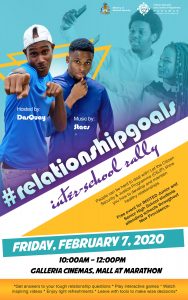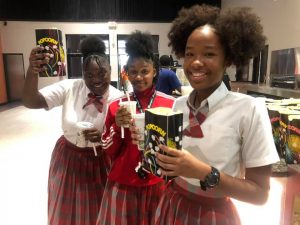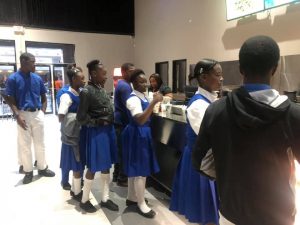 C R Walker Senior High School (left) and Government High School (right) in the building!
Once the students were seated, our hosts, comedian DasQuay and CSJP Communications Specialist, Inderia Saunders, excited the crowd with questions and prizes.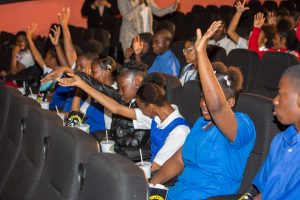 Students are eager to participate
With the students thoroughly engaged, attention was then turned to an important guest, the Hon Marvin Dames, Minister of National Security. Minister Dames told the students that they are the future of The Bahamas and that it is crucial for them to behave in a manner that reflects their leadership potential.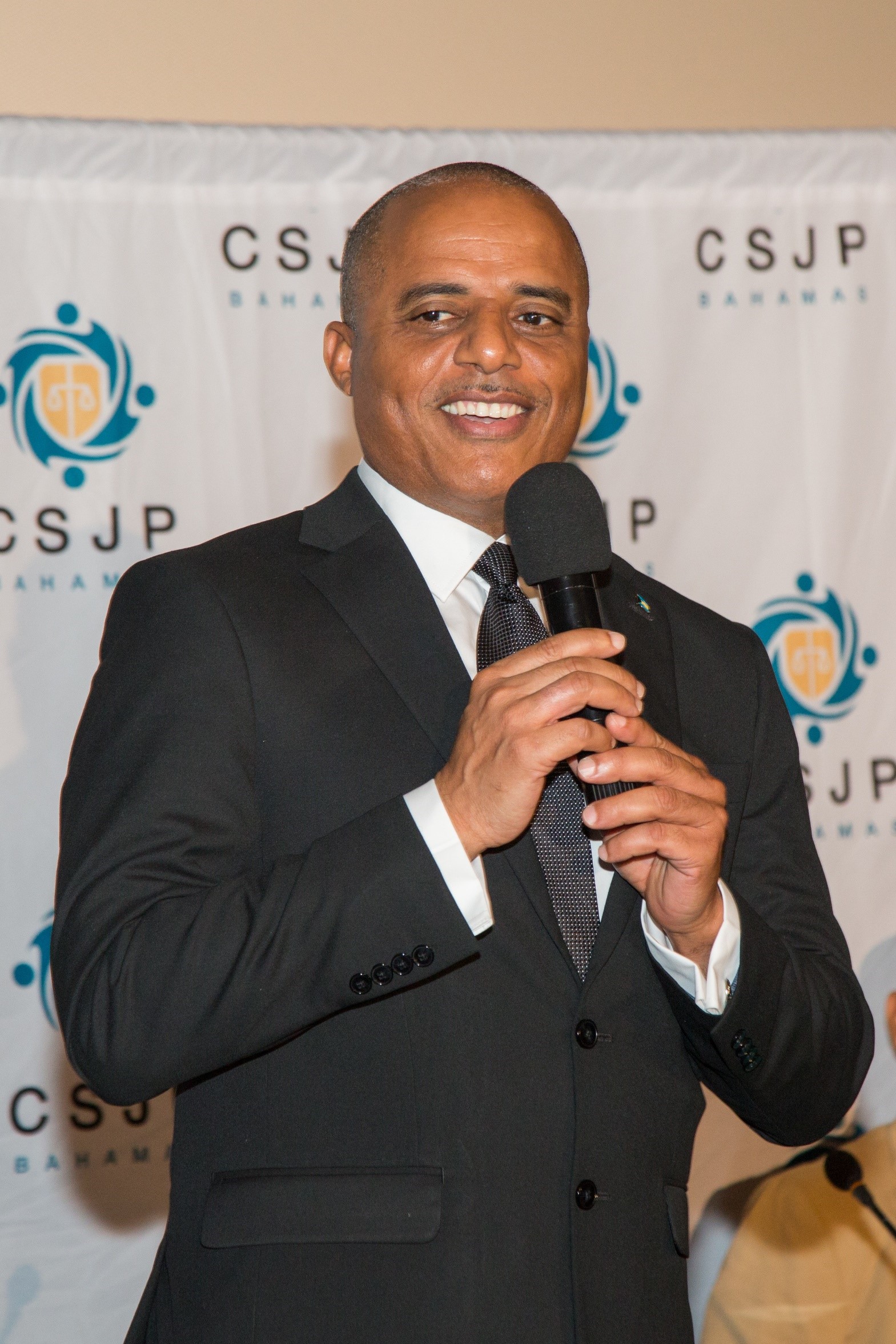 Minister Dames delivers his pep talk
"We're depending on you to lead us at some point when we're all old and decrepit,"
said Minister Dames to laughs from the crowd
. "And so, we have to prepare you. We have an obligation to do that."
At the CSJP, we believe that one way to prepare students for leadership is by giving them access to tools like the "Healthy Relationships" curriculum-aid which presents evidence-based curriculum concepts that have been proven effective in influencing interpersonal violence prevention among students. These evidence-based and recommended skills encourage the development of healthy relationships and discourage violence within friendships and dating relationships. You can Download Healthy Relationships here.
Following his pep talk, Minister Dames took his leave. But the rally was far from over. Next to hit the stage was Alexander 'Stacs' Hepburn, who had students singing along to his original song "Be Yo Self". Like the title suggests, the song reminded students about the importance of staying true to themselves and not following the crowd.
Stacs encourages the students with Be Yo Self
After Stacs lit up the stage, the lights were dimmed for a PSA on sexual harassment that segued into a dynamic panel discussion. The panel consisted of Dave Burrows, Senior Pastor of Bahamas Faith Ministries International and Ms Arvis Mortimer, CSJP Monitoring and Evaluation Specialist. Both panelists shared their knowledge of how to recognize sexual abuse and toxicity, and what it means to be in a healthy and stable relationship.
During the panel discussion, CSJP Youth and Community Centremanagers for the Edmund Moxey, Quakoo Street and Fox Hill centres informed students of the various activities, clubs, and amenities that the centres have to offer.
To round out the event, Stacs set the stage ablaze once again as he performed his closing song, "Substance". The hook—we just want a little more hope, a little more truth and substance—was the perfect message to leave with the young crowd as they returned to school that afternoon.
When we asked students if they enjoyed the event, the overwhelming consensus was "absolutely!" As for what they learned during the two-hour event? R M Bailey senior, Katrina Mackey said, "You have to get to know people and you have to get to know their inside and who they really are because there are a lot of people nowadays hiding who they really are and showing a mask of themselves."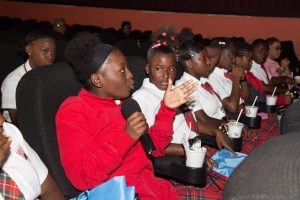 Katrina Mackey (with mic) and fellow students of R M Bailey Senior High School participate in the panel discussion.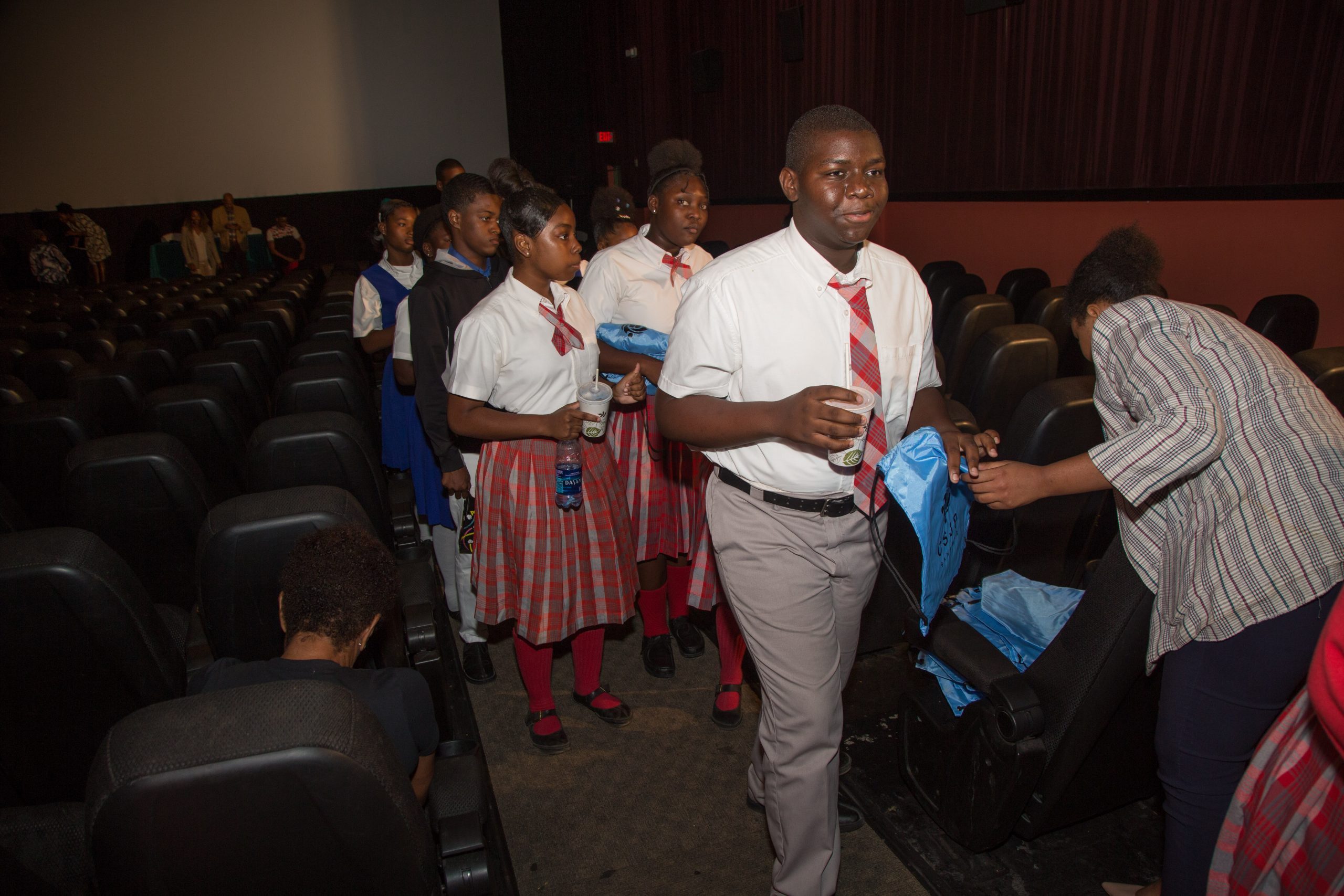 Students leave with smiles and CSJP swag!